7 Ramayana places in present India
Ramayana is one of the most important Sanskrit epics from ancient India. Lord Rama was exiled for 14 years. During this exile Lord Rama along with his wife Sita and younger brother Lakshaman traveled through many parts of ancient India. Here is the list of 7 such Ramayana places in India which are mentioned in this epic.
1. Ayodhya
Ayodhya, a city in Uttar Pradesh is believed to be the birthplace of Lord Rama. Ayodhya is described as the capital of Ikshvaku kings, including Rama. From Ayodhya, Lord Rama started his exile journey. You can still visit a lot of Lord Rama and Hanuman temples in Ayodhya.
2. Prayag / Prayagraj
Prayag is today known as Allahabad or Prayagraj. It is the confluence of river Ganga, Yamuna, and Sarasvati. From here Rama crossed holy Ganga to reach the ashram of sage Bhardwaj. Rishi Bhardwaj guided them to go Chitrakoot for their peaceful stay. Apart from this Prayag is also known for famous Kumbh Mela.
3. Chitrakoot
Chitrakoot is a town near the border of Madhya Pradesh and Uttar Pradesh. It is the place of 'Bharat Milap'. Rama spent 11 years of exile here. You can still visit a place called 'Sita Rasoi' which is believed to be the place where Sita used to cook food. There are also other places to visit in Chitrakoot like Kamadgiri, Hanuman Dhara, Gupt Godavari, Bharat Milap temple, Ramghat, and many more temples.
4. Dandakaranya
From Chitrakoot the trio moved towards the jungles of Dandakaranya. It was a vast forest region. Today it includes parts of Chhattisgarh, Orissa and Andhra Pradesh states.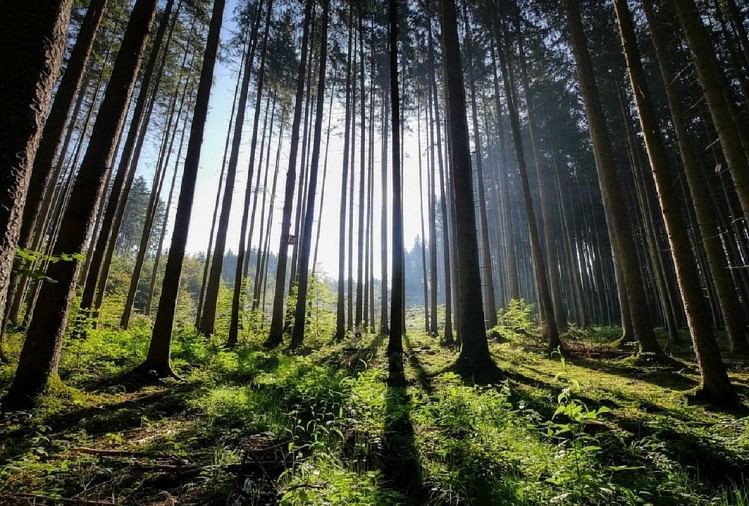 5. Panchavati / Nashik
Panchavati is the place where Lakshaman cut off Surpankha's nose. Here Sita stepped out of Lakshaman Rekha and Ravana carried her away to his kingdom Lanka. Today it is part of the Nashik district in Maharashtra. You can visit the sacred Ramkund where Ram and Sita used to bathe. Nashik also host Kumbh Mela every 12 years.
6. Kishkindha / Hampi
Kishkindha is mentioned as the land of apes and the kingdom of Bali in the Ramayana. Here Lord Rama met the Hanuman and Sugriva and formed his Vaanara (monkeys) army. In today's India it is the region near Hampi in Karnataka.
7. Rameshwaram
Rameshwaram is the place where Lord Rama started his journey for Lanka. Here Rama with the help of Vanar Sena built the Ram Setu, a bridge between Rameshwaram and Lanka. This bridge is also known as Adam's bridge. Today it is part of Tamil Nadu state.
Apart from these, there are also other Ramayana places which can be identified today like Ashok Vatika where Sita was kept in Lanka (in Sri Lanka), Ussangoda (Sri Lanka) where Ravana used to keep his Pushpak Viman, Divurumpola (Sri Lanka) where Sita underwent Agni Pariksha, Jankapur (Nepal) birthplace of Sita.
Also read : Summer Special Delhi Street Food
---